Jurassic World: Dominion Dominates Fandom Wikis - The Loop
Play Sound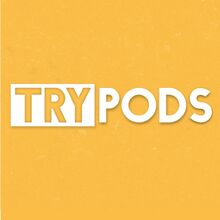 The Try Pod is a weekly podcast hosted by the Try Guys, including Ned Fulmer, Zach Kornfeld, Keith Habersberger, and Eugene Lee Yang. The first episode premiered on May 4, 2019.
Miles Bonsignore produces the podcast and is referred to as the "Podcast Gremlin" on the podcast. He has created a band of followers, commonly referred to as the "Miles Nation", and is often compared to the "Try Poodles" created byZach Kornfeld. The name never really stuck. Sometimes, they introduce guests, such as Rachel Ann Cole, but only for a brief section of the podcast.
Occasionally Rainie Toll, podcast assistant will make appearances to give her two cents on a topic. She even has her own segment called Rainy Day Thoughts to replace Advice That Will Go For Miles when Miles is out for an episode.
The podcast is the embodiment of chaotic good with topics ranging from [insert topics here].
They also include fun segments such as [insert different segment names here]. The most popular segment in every episode is Advice That Will Go For Miles with Miles Bonsignore. Where the youngest and least experienced gives you a bit of advice. His advice ranges from tech recommendations to self care.
For a full list of Miles's advice click here.
Every episode has the following outro:
Zach: Keith! Hit us with the official TryPod theme song!
Keith:[sings improv song about topics discussed during the episode] It's the TryPod!
Ned: [in deep sultry voice] Until next time, stay beautiful.
Outro Theme Songs ep. 1-100: https://www.youtube.com/watch?v=pIxhSvhgiFA&t=207s
They produced another spin-off podcast titled "You Can Sit With Us" hosted bythe Try Wives, Ariel Fulmer, Becky Habersberger, Maggie Bustamante and the 2nd Try's executive producer Rachel Cole.
It is produced by the "podcast pixie" Miles Bonsignore and "podcast pixette" Rainie Toll.
First episode premiered July 6, 2020.
They discuss various topics relating to women, health, and culture.
Outro
Becky: Wash your hands, wear your mask, get vaccinated, pee after sex

Babysteps in a seperate podcast created by Ned & Ariel Fulmer. In this weekly comedy parenting podcast, they reveal the dirty, messy truths behind raising a blissfully instagram-ready family. Follow Ariel's pregnancy journey week-by-week with a dash of not-so-expert advice, trending product reviews, and poop-in-your-big-boy-pants raw sincerity from a couple experiencing the extreme life-upheaval we call "the miracle of life" in real-time. There have been several episodes with expert quests, that the couple have interviewed.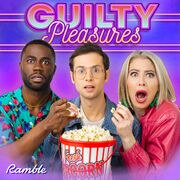 Comedians Zach Kornfeld, Kelsey Darragh, and Garrick Bernard take turns sharing their favorite guilty pleasure movies and TV shows and invite their funniest friends along to feel good about feeling guilty.
Outro:
Zach: I'm @korndiddy on all the things
Kelsey: I'm @kelseydarragh on all the things
Garrick: I'm @garrickbernard on all the things
Kelsey (sometimes) : and watch Single Drunk Female on Freeform!
Zach: Until next time, [insert quote related to media from the episode]
Podcast premiered February 15, 2021.
List of all movies watched:
Twilight
The Fast and The Furious
Winder Woman 1984
Pitch Perfect
Crossroads
Speed Racer
The Snyder Cut
The Lizzie McGuire Movie
Fast and Furious 9
Baby's Day Out
Josie and the Pussycats
George of the Jungle
High School Musical
Bridget Jones Diary
Fifty Shades of Grey
Upgrade
The Pagemaster
Sleepover
The Kissing Booth
Space Jam 2
Jumper
Spice World
The Cheetah Girls
Trolls
Beverly Hills Ninja
He's All That
Big Fat Liar
Ace Ventura : When Nature Calls
Gigli
Jennifer's Body
Hocus Pocus
Drag Me to Hell
Casper
Dune
Cats
The Holiday
The Princess Switch
Gremlins
Twilight : New Moon
Pitch Perfect 3
Camp Rock
xXx
Pig
Dear Evan Hansen
Tokyo Drift
The Batman
Morbius
Sonic 2
She's The Man
List of TV Shows watched:
Bridgerton
Too Hot to Handle
Gossip Girl
Over the Garden Wall
Euphoria