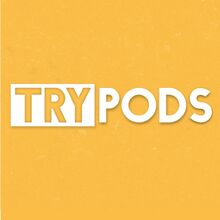 The Try Pod is a weekly podcast hosted by the Try Guys, including Ned Fulmer, Zach Kornfeld, Keith Habersberger, and Eugene Lee Yang.
Miles Bonsignore produces the podcast and is referred to as the "Podcast Gremlin" on the podcast. He has created a band of followers, commonly referred to as the "Miles Nation", and is often compared to the "Try Poodles" created byZach Kornfeld. The name never really stuck. Sometimes, they introduce guests, such as Rachel Ann Cole, but only for a brief section of the podcast.
They produced another spin-off podcast titled "You Can Sit With Us" hosted bythe Try Wives, Ariel Fulmer, Becky Habersberger, Maggie Bustamante and the 2nd Try's executive producer Rachel Cole.

Babysteps in a seperate podcast created by Ned & Ariel Fulmer. In this weekly comedy parenting podcast, they reveal the dirty, messy truths behind raising a blissfully instagram-ready family. Follow Ariel's pregnancy journey week-by-week with a dash of not-so-expert advice, trending product reviews, and poop-in-your-big-boy-pants raw sincerity from a couple experiencing the extreme life-upheaval we call "the miracle of life" in real-time. There have been several episodes with expert quests, that the couple have interviewed.
Guilty Pleasures
[
]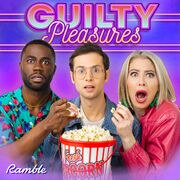 Comedians Zach Kornfeld, Kelsey Darragh, and Garrick Bernard take turns sharing their favorite guilty pleasure movies and TV shows and invite their funniest friends along to feel good about feeling guilty.